PCB Fabrication & Assembly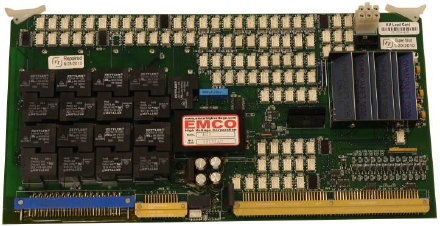 We provide assembly services for circuit boards used in production test and automation. These circuit boards can be tested to very rigorous conditions to insure correct operation in your equipment.
Future Test has many years of experience assembling PCBs with sensitive analog circuitry, fine pitch components, speciality components and high temperature applications.
PCB Assembly Service
We can assemble your specialized circuit boards and test them to your specifications. We specialize in short run builds of circuit boards. For a quote on this service, please provide the following:
1. Assembly drawing
2. Gerber files for PCB fabrication
(Gerber files should include a fab drawing)
3. Bill of materials
4. Any special requirements
After assembly, PCBs typically go through an aqueous cleaning process followed by a high pressure drying cycle then a baking process at 150 deg F.
PCB assemblies then proceed to functional test, see PCB Repair for a detailed description of how your board would be tested. In this instance, test repair costs do not apply but are included in the assembly cost.
Contact Us